Kerstin and I have been visiting castles this week. There are so many castles we wanted to visit since we were last together, 3 years ago.
One of those castles is Tyresö, a palace built in the 1630s and the childhood home of Augusta's friends, the Rudenschöld sisters. I wrote about the three sisters, Louise, Emma, and Adèle earlier this spring – imagining them running through the paths of the huge park all the way down to the waters. The palace is located on a hill overlooking an inlet of the Baltic. The blue waters are still, protected by tall trees lining the shores. Ducks swim peacefully around the water reeds and water lilies.
Now we are on our way to Tyresö and we look forward to walking the same paths around the palace and under the old trees in the park.
As soon as I catch a glimpse of the church at Tyresö, I recognize the drawing by Thure Gabriel Rudenschöld (either the sisters' father or grandfather – they had the same name).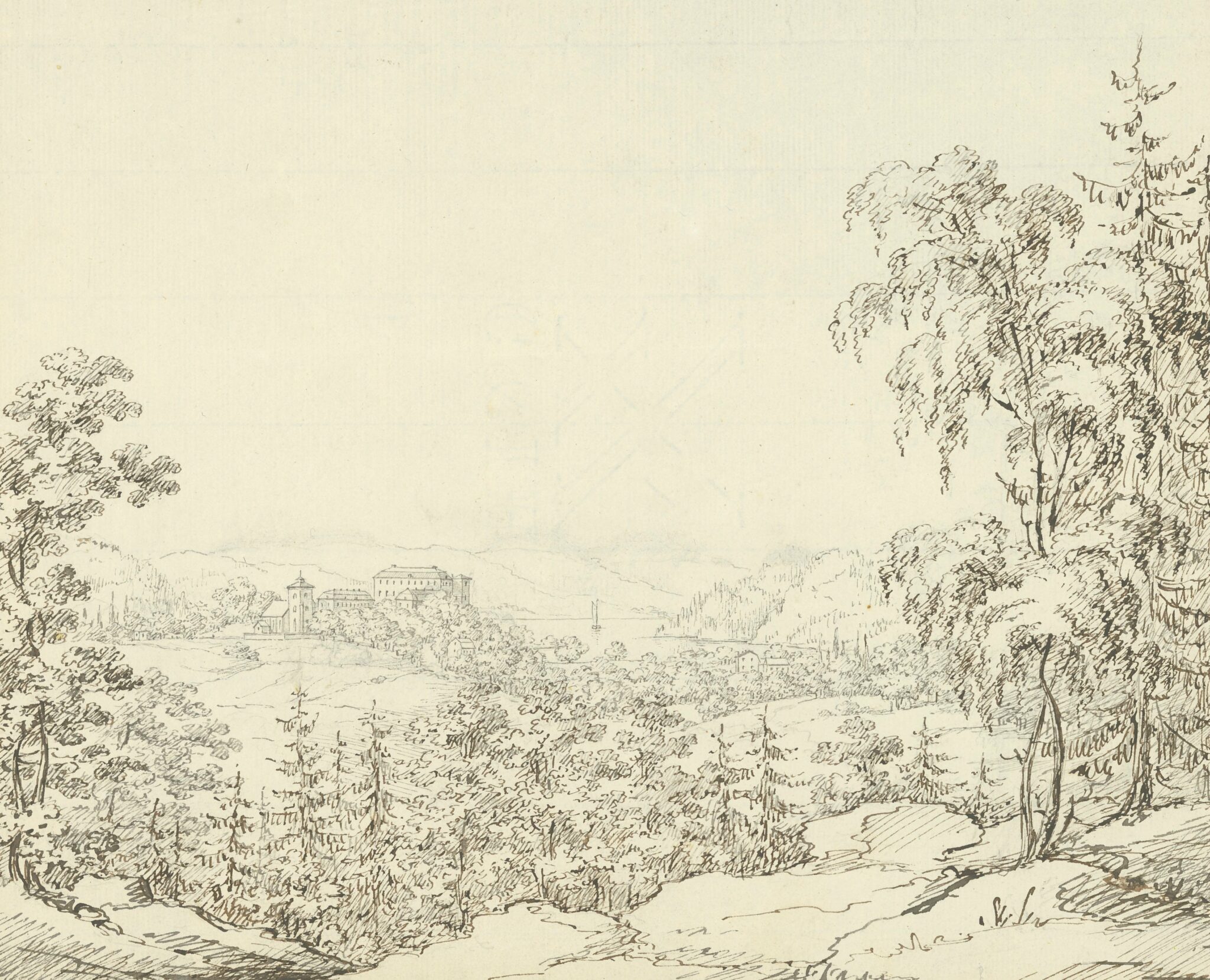 The palace gardens are as serene as I remember them. We walk down to the waters and over the little bridge to the fishermen's cottages. On this lovely Sunday afternoon, lots of families are picnicking on the island or just strolling around. I can imagine Louise, Emma and Adèle strolling there with their maids.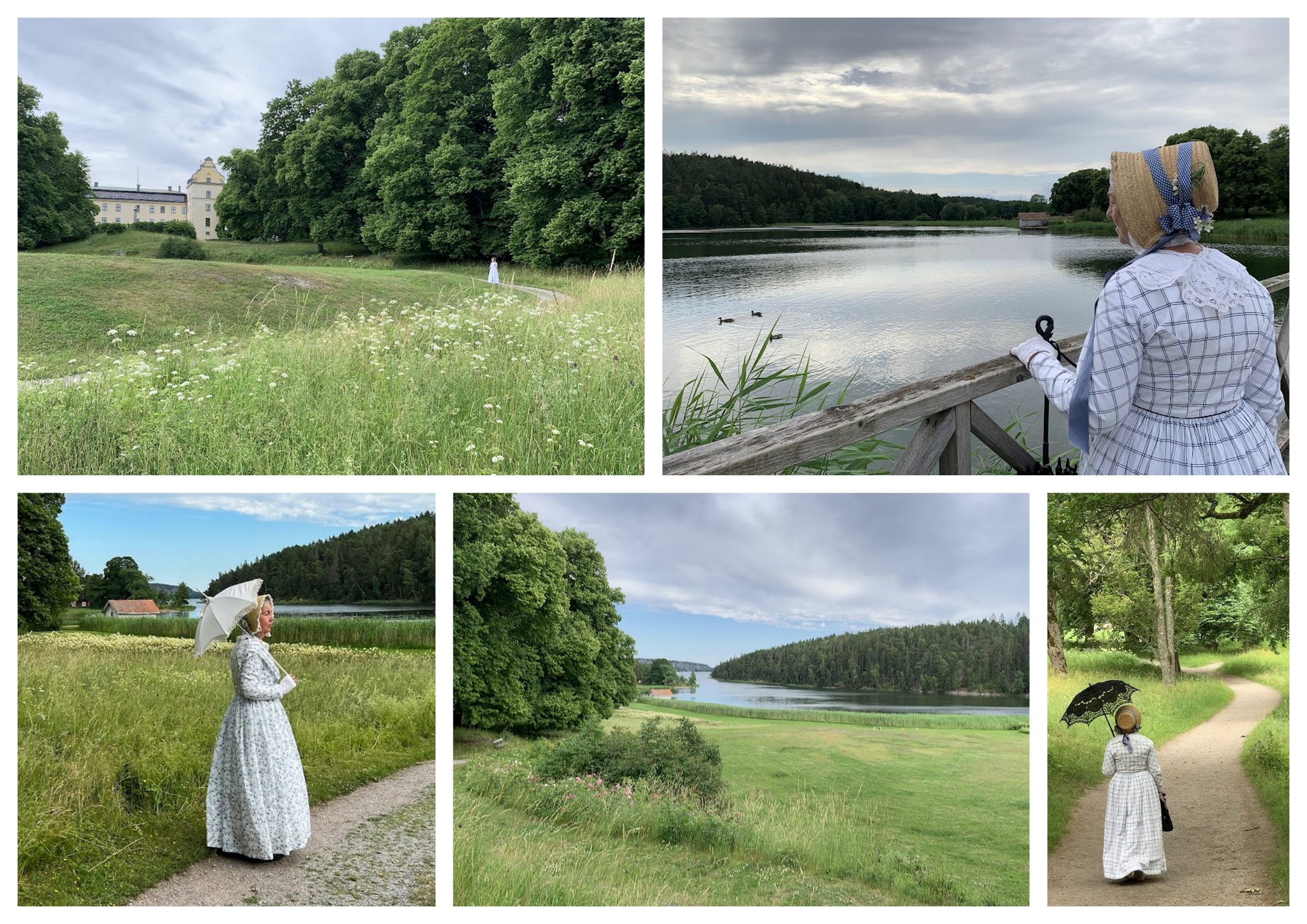 We finish the day with a lunch in the palace. The highlight of the lunch is the view of the courtyard from the second-floor windows. I imagine the three sisters sitting by the window and looking down on carriages that pull up in front of the palace entrance, wondering who is arriving…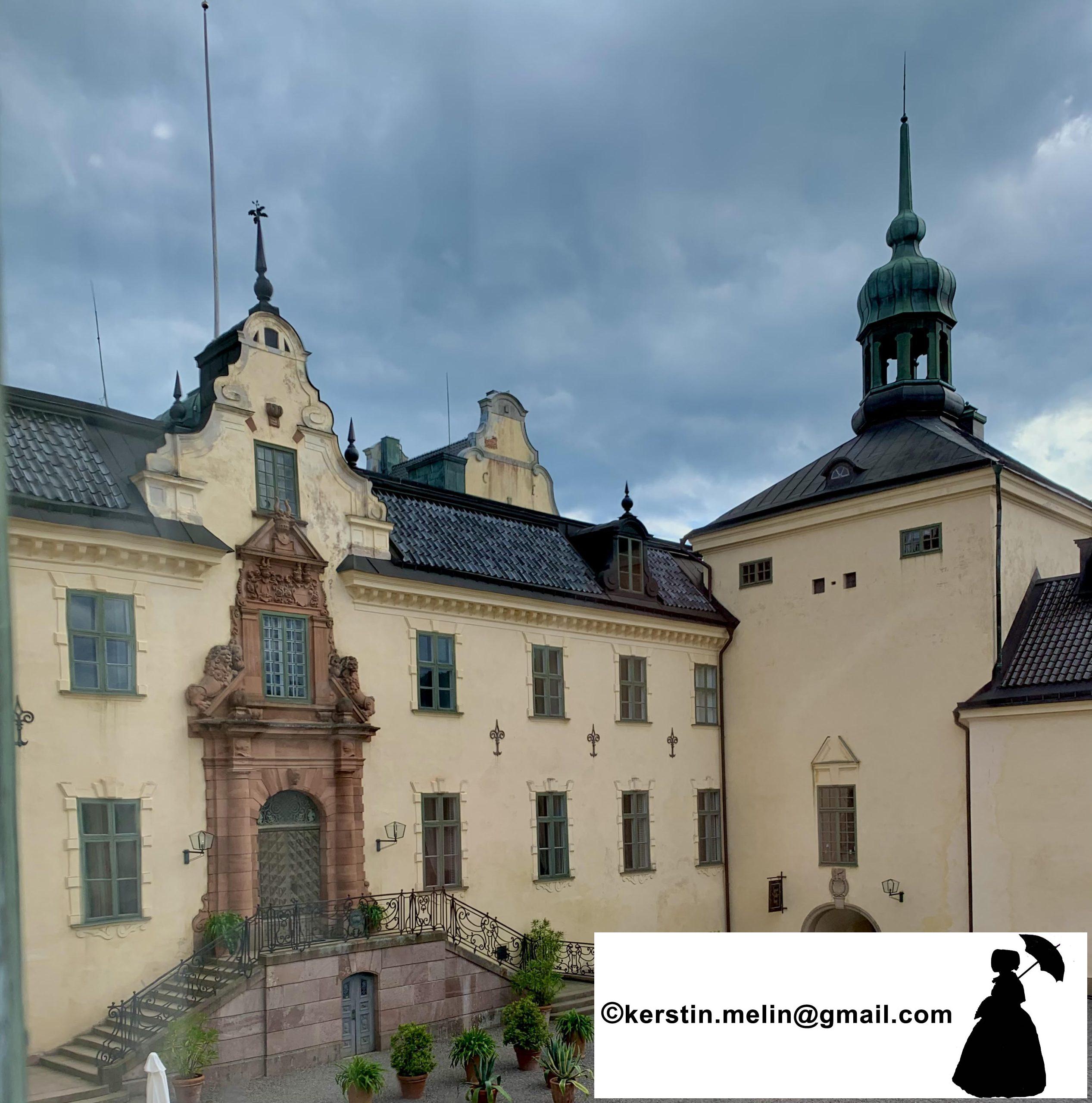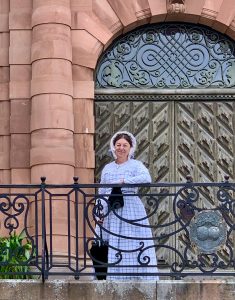 You can read more about Louise and Adèle Rudenschöld's lives at the links:
Cecilia's Album: Louise Rudenschöld (Stenhammar) – A Childhood at Tyresö Castle
Cecilias's Album: Adèle Rudenschöld – Princess Eugénie's Maid of Honor