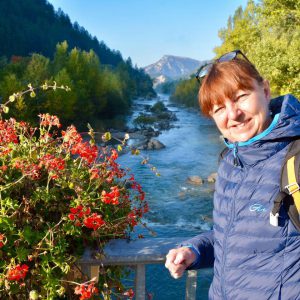 Kerstin Melin
Jag är kommunikatör, fotograf och konstnär, bosatt i Järfälla utanför Stockholm.
För mig är projektet Augustas resa en fantastisk möjlighet att få lära känna min egen historia, speciellt mina anmödrars villkor under 1800-talet. När man som vi, klär oss i 1850-talsutstyrsel ser man omvärlden på ett lite annorlunda sätt. Men omvärlden ser även med oss på ett nyfiket sätt, vilka är vi som klär oss så annorlunda. Alla de spännande möten vi upplever gör att vi fortsätter med våra små utflykter i Augustas 1850-talsvärld.
Läs gärna min andra blogg där jag skriver om allt som faller mig in: Kerstins Dagsnoteringar 
På min hemsida kan du se några av mina skulpturer och målningar.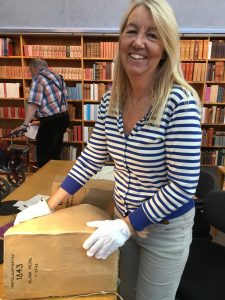 Sara Azzam
Sara lives in the USA and divide her time between Lincoln, Nebraska and Alexandria, Virginia.
She also travels frequently to Sweden, Morocco, and Dubai.
Sara is a scientific researcher and writer. Her hobby is watercolor painting – some of her paintings can be found on Sara's website.